The Road to Silicon V/Alley Program (RSVP) creates a path for Rutgers students of all majors to enhance their education in corporate leadership in innovation (intrapreneurship) and entrepreneurship in a digital age. As part of the RBS Road to Success portfolio, RSVP is designed to establish a new hub of innovation, learning, and collaboration.  Students connect with peers, faculty, corporate partners, and alumni to foster innovative and creative solutions to complex problems.
Program Highlights
RSVP Seminar and C-Suite Speaker Series: Student cohorts will participate in innovative seminars, workshops, and C-Suite Series with a curriculum based on technical, business, and executive leadership skills
Exclusive Opportunities: RSVP students will have access to company and incubator site visits, mentorship by tech professionals, entrepreneurs, corporate leaders, and specialized job/internship placement
Accelerating Ventures: Students with startups will have access to angel/venture capital funding, sponsored trips to pitch and case competitions, hackathons, conferences, and support for prototyping, piloting, and customer discovery

Collaboration Space:

RBS will house a state-of-the-art innovation hub, providing co-working space for resident tech companies, alumni ventures, and a conference venue.
"It's exciting. Rutgers Business School is putting itself on the map as a place where large tech companies and smaller, equally innovative start-ups can find talent"
— Sarah Pomeranz, RSVP Student Board Leader, Alumni
What RSVP Offers Students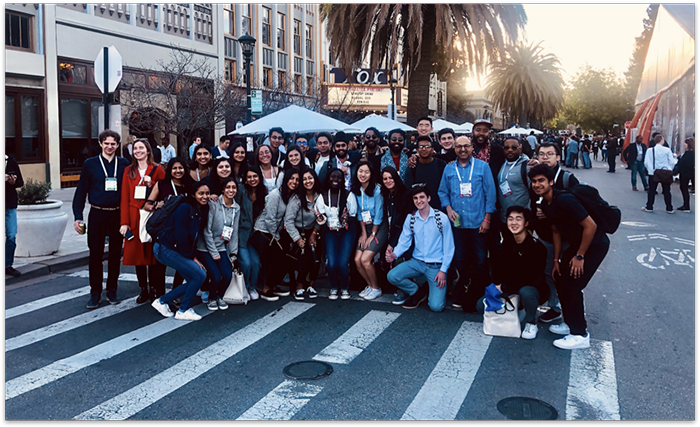 Access to experiential learning
Industry & alumni networks
Career advancement with internships, co-ops, jobs and apprenticeships
Funding for ideas, projects and ventures
Connect with diverse peers, mentors, and experts
Key skills & tool training (business & techinical acumen)