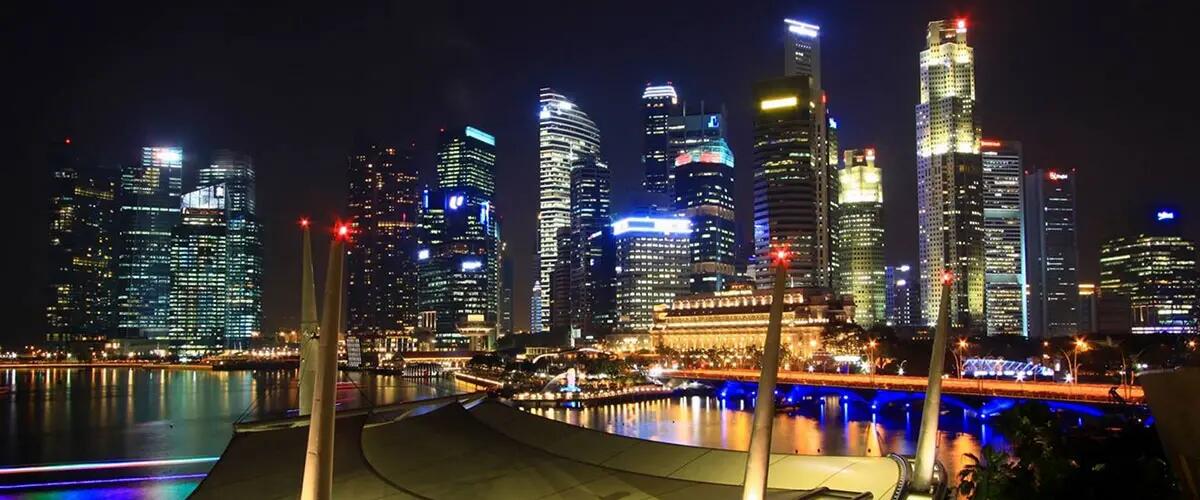 EMBA Affiliations
A selection of past and present EMBA employers
Rutgers Executive MBA students and alumni work for a variety of organizations throughout New Jersey, New York and Pennsylvania that include large and small companies across a variety of industries, law firms, hospitals, and government and social service agencies.
Our alumni are doctors, lawyers, directors, IT professionals, pharmaceutical executives, leaders of non-profit agencies, and entrepreneurs.
See full list of affiliations
Amazon
Disney/ABC Television Group
AAK USA
ABB
Abbott Laboratories
ABM Industries, Inc.
Accenture
AchieveIt
Adept Packaging
ADP
AkzoNobel
Alacriti Inc.
Alcatel-Lucent
Alpharma Inc.
Amdocs
American Express
American International Group
Anesthesia Associates of Morristown
Anheuser-Busch Companies, Inc.
Argo Critical Solutions LLC
Arthur Edwards Inc.
ASCO Power Technologies
Astrazeneca (Pearl Therapeutics)
AT&T
Avaya
AvePoint
Avis Budget Group
BAE Systems
Bank of America Merrill Lynch
Bank of New York Mellon
BASF Corp
Barclays 
Becton, Dickinson and Company
Bennett Coleman and Company Limited
Bessemer Trust
Bindi North America, Inc.
Booz Allen Hamilton
Boss Zhipin Co., Ltd.
BP
Bristol-Myers Squibb
Brother International Corp. 
Cadent Inc.
Campbell Soup Company
Capgemini America Inc
CDW
Celgene Corp.
Citigroup Inc.
City Parks Foundation
CNBC
Cognizant Technology Solutions
CohnReznick LLP
Colgate-Palmolive Company
Columbia University Facilities
Commvault Systems
Companion Animal Practices North America
Computer Sciences Corporation
CVS Health
Daiichi Sankyo
Datus
De'Longhi America
Dell Inc.
Deloitte
Deloitte Tax, LLP
DEUTSCHE BANK SECURITIES INC.
Devereux Foundation
Drexel Hamilton
Dun & Bradstreet
Eaton Corporation
Edwards Lifesciences
Eli Lilly and Company
EMC Corporation
Emerson Electric
Ensome Builders, Inc.
Enzon Pharmaceuticals
eResearch Technology (ERT)
Ericsson
Ernst & Young
Essence Magazine
Essex County Board of Education
Estee Lauder Companies
Ethicon Inc
EvenFlow Capital Management
Express Scripts
Exxon Mobil Corporation
EvenFlow Capital Management
FA & Partners, Inc
Falcon Safety Products
Federal Bureau of Investigation
FedEx
Fifth & Pacific Companies
Fiske Brothers Refining Company
Fitch Ratings Inc.
G&W Laboratories Inc.
Gemalto
General Electric
Givaudan
Goldman Sachs
Graco Supply
Guardian Life Insurance Corporation of America
Hackensack University Medical Center
Hamilton Beach Brands, Inc.
Hapag-Lloyd
Harleysville Insurance
Hatch Mott MacDonald
Hertz Corporation
Hewlett-Packard Enterprise
Hikma Pharmaceuticals
Hitachi Consulting Corp.
Hoagland, Longo, Moran, Dunst & Doukas, LLP
Horizon Blue Cross Blue Shield
Horizon Blue Cross Blue Shield of New Jersey
Housing Authority, The City of East Orange
HSBC
IBM
Icahn School of Medicine at Mount Sinai
IEEE
Infosys Ltd
Ingredion Incorporated
Instinet
Intel Corporation
Interim Healthcare
International Paper
Investors Bank
JAKTOOL
Janssen Pharmaceuticals
Jersey City Medical Center
Johnson & Johnson
JPMorgan Chase & Co.
Justinian Group
Keystone Logic INC
KK Dental
Konica Minolta
KPMG LLP
Kraft Foods Group Inc.
L'Oréal USA
Langan Engineering
Larsen and Toubro Infotech
Last Minute Messenger Service LLC
Lifestyle Appliances (Pvt) Ltd
Lexicon Pharmaceuticals
Lonza Group Ltd.
LSI Corporation
Macy's Inc.
Marlabs Inc.
Mars Wrigley Confectionery
McCarter & English, LLP
McDonald's Corporation
McGraw-Hill
MDC Partners, Inc.
Memorial Sloan Kettering Cancer Center
Mercer County Executive's Office
Merck & Co., Inc.
Merck Labs
MetLife, Inc.
Microsoft
Micro Stamping Corp.
Microsoft Corporation
Middle Atlantic Products
Morgan Stanley
Mphasis Corporation
NEC Laboratories America
Nestlé
Newark Housing Authority
New York Eye and Ear Infirmary of Mount Sinai
New York Life
Northeastern Anesthesia Services/Northwell Health Anesthesia
Northstar New Jersey Lottery Group, LLC
Novartis Pharmaceauticals Corporation
Novo Nordisk
NYC Environmental Protection
Office of the Controller of the Currency
Panasonic
Parsons
Payward Inc
Pearson Education
Pearson PLC
Penn Mutual
Perrigo Pharmaceuticals
Pfizer Inc.
Picone, A Dragados Affiliate
Plainview Growers Inc
PM Pediatrics
Populus Group LLC
PNC Financial Services Group
PR Newswire
Princeton University
Prudential Financial, Inc.
PSE&G
PTI-Packaging Technologies and Inspection
Purdue Pharma L.P.
PwC
Raymour & Flanagan
Realogy Holdings Corp.
Relay Graduate School of Education
RegEd
Robert Wood Johnson University Hospital
Roche
Rutgers NJ University Medical School
Rutgers University
S3 Partners LLC
Saint Barnabas Medical Center
Saint Peter's University Hospital
Samsung
Sandoz
Sanofi
Santander Bank
Schindler Elevator Corp
Sensible Medical Inc
Shiseido Americas Corp
Siemens Corporation
Somerset County Board of Social Services
Sony Corporation
Sophion Bioscience
Sovereign Medical Services
Spirent Communications
Summit Medical Group
Supertech Group LLC
Tarter Krinsky & Drogin LLP
Tata Consultancy Services Ltd.
TD Ameritrade
TD Bank
Teledyne LeCroy
The Bowery Presents
The Clorox Company
The Medicines Company
The New York Times
The Pingry School
The Star-Ledger
The Vitamin Shoppe
TIAA
Time Warner Cable Media
Travel Tripper Inc
Turnkey Consulting Group
Tyco International
U.S. Army
U.S. Navy
UBS
UBS Business Solutions LLC
UN Federal Credit Union
Unilever
UnitedHealthcare
UnitedHealth Group
United Nations
United Negro College Fund
United Parcel Service
United States Army
US Navy
Urology Group of New Jersey
UTC Aerospace Systems
Vantage Chemicals
Verisk Analytics, Inc.
Verizon
Verizon Wireless
Visiting Nurse Association of Northern NJ
Vistaar Technologies
Wakefern Food Corporation
Walgreens
Walmart Health & Wellness
Wenner Media LLC
Winhigh Industrial Co., Ltd.
Wolters Kluwer Health Inc.
Woodstream Corporation
Zago Manufactering Co.
EMBA Stories
Rutgers Executive MBA alumni are among the most accomplished professionals across a variety of industries.
Watch as they share the experience and impact of earning a Rutgers Executive MBA.