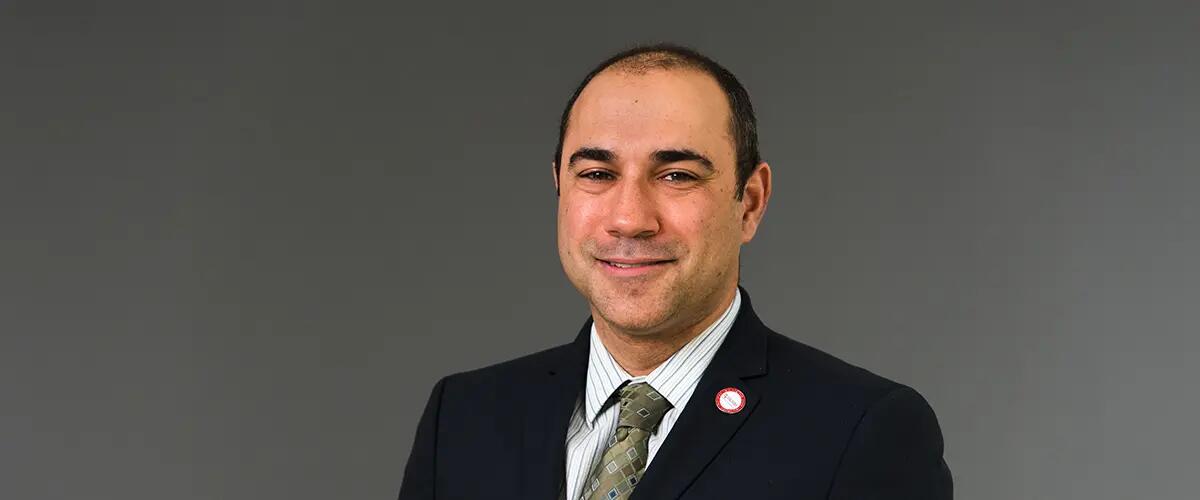 A Message from the Associate Dean
Undergraduate Program in Newark
It is my honor and pleasure to welcome you to the Rutgers Business School (RBS) in Newark. The Rutgers Business School experience in Newark is truly unparalleled, challenging, and designed to provide high quality programs and services which enhance students' academic, intellectual, and ethical growth and development in order to better prepare them to become successful business leaders within a diverse society. We pride ourselves on:
Academic Excellence
The Rutgers Business School-Newark offers Rutgers-quality business education, delivered by a world-class faculty. Rutgers, The State University of New Jersey, is one of the nation's oldest, largest, and most distinguished institutions of higher learning in the nation. Today it is the hallmark of excellence in business education in a state renowned for its leadership in entrepreneurship and corporate innovation. Our high-preforming students have secured Full Time opportunities, internship, and co-ops with major corporations including Fortune 500 companies (Google, Prudential, Johnson & Johnson), the "Big Four" Accounting firms (PwC, Ernst & Young, Deloitte and KPMG), and major Banking Corporations (J.P. Morgan, Goldman Sachs, Credit Suisse).
Diverse and Driven Student Community
Students choose Rutgers Business School in Newark because they want to attend a school that mirrors the real world. Our diverse community provides students the opportunity to work in teams and gain the skills and experience necessary to succeed in a global environment. Our students leverage what they learn in the classroom to lead student clubs, network with employers and alumni, obtain internships, and secure full-time employment upon graduation. Our program gives students a strong, well-built foundation in business and leadership.
Intimate Urban Campus
Located in Newark's University Heights, our students enjoy a close-knit college community experience on a campus in a metropolitan center with international flavor, in the heart of one of the nation's largest city college centers. Newark has been ranked among the top 10 cities for doing business, providing an ideal environment for ambitious leaders of tomorrow. The Newark campus has also been ranked #1 in diversity since 1997 by U.S. News & World Report. New York City is 20 minutes away by train, with easy access to NJ Transit trains, Amtrak, and major highways—making the entire business world close at hand.
Strong Mentorship Connections with Corporations and Alumni
The Rutgers Business School has become a valuable resource for the New York metropolitan corporate community. RBS corporate partners repeatedly turn to the quality and diversity of graduates to meet their innovation goals. Geographically situated in the epicenter of global business, RBS has access to top executives leading the world's largest corporations. With more than 35,000 RBS graduates around the world, the opportunities for students to connect with alumni are endless. Many alumni stay active in the community, coming back to campus for mentoring, lecturing, and student events.
Please feel free to visit us and experience it for yourself. I look forward to seeing you on campus.
Sincerely,
Robert M. Kurland, Ph.D.
Associate Dean
For information on how to transfer to Rutgers Business School: Undergraduate Program - Newark or if you would like to schedule a pre-enrollment advisement session, please contact Lucille Foster.