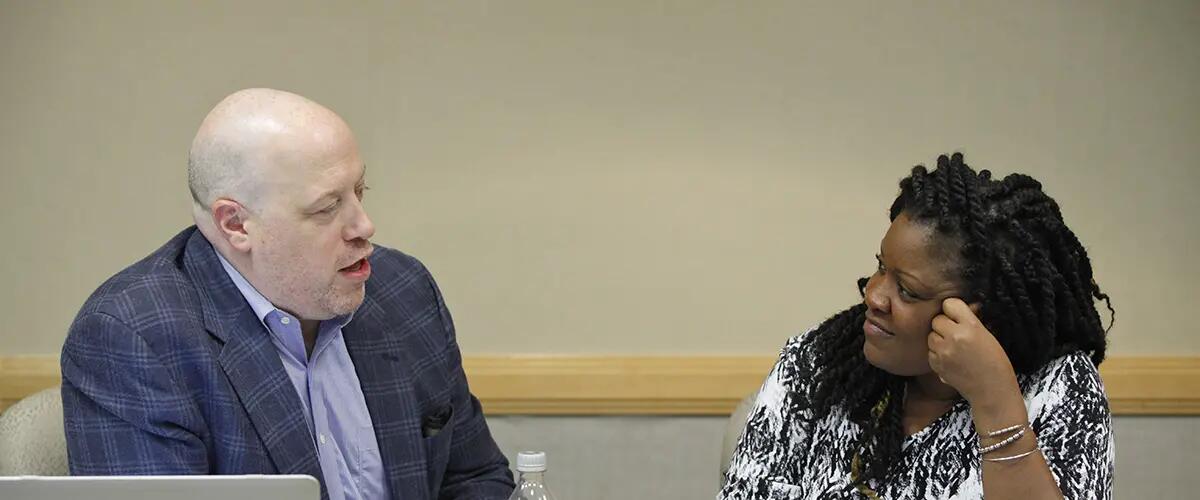 Advanced Innovation and Operations Program
Overview
Many executives are looking to continually improve business operations in a lean, efficient, and innovative manner. Learn to quickly design and implement groundbreaking, innovative approaches in both large and small corporations, drawing on Lean Six Sigma approaches to positively impact operational efficiencies.
Program Benefits
In a rigorous university environment, 
Earn 5 certificates, including a Green Belt certificate from Strategic Supply Chain and Six Sigma Consulting and an advanced certificate in operations and innovation 
Learn the techniques for influencing people and selling ideas including, effective strategies and tactics that work
Learn how to increase and improve delivery and quality of products and services while maximizing efficiency 
Demonstrate the ROI of the increase in productivity and effectiveness of processes
Program Outcomes
Solve business problems and harness ideas to maximize value creation for your organization
Apply best practices of lean management, design thinking, and agile execution 
Implement the processes learned in real-world situations to support rapid product and service development and deployment cycles, starting with the vision and ending with the successful implementation
About the Rutgers Mini-MBA
Rutgers Mini-MBA™ programs bring practitioners from different organizations and industries together in a rich and diverse learning environment, designed to develop skills and capabilities through the powerful combination of expert class instruction and peer interaction. Participants can earn a variety of credits and certifications from RBSEE programs, including academic graduate credit from Rutgers Business School.
Who Should Attend
This program is designed to provide experienced business leaders with the opportunity to accelerate business transformation and stay competitive. Professionals who consider themselves corporate leaders, managers, or innovators with an interest or need in finding creative approaches to driving change from within an organization can benefit from this program.
Curriculum
Featuring 3 aligned Mini-MBA programs (covering over 105 hours), this advanced innovation and operation program gives executives, leaders, and managers the unique opportunity to learn how to achieve operational efficiency through proven facts and groundbreaking concepts.