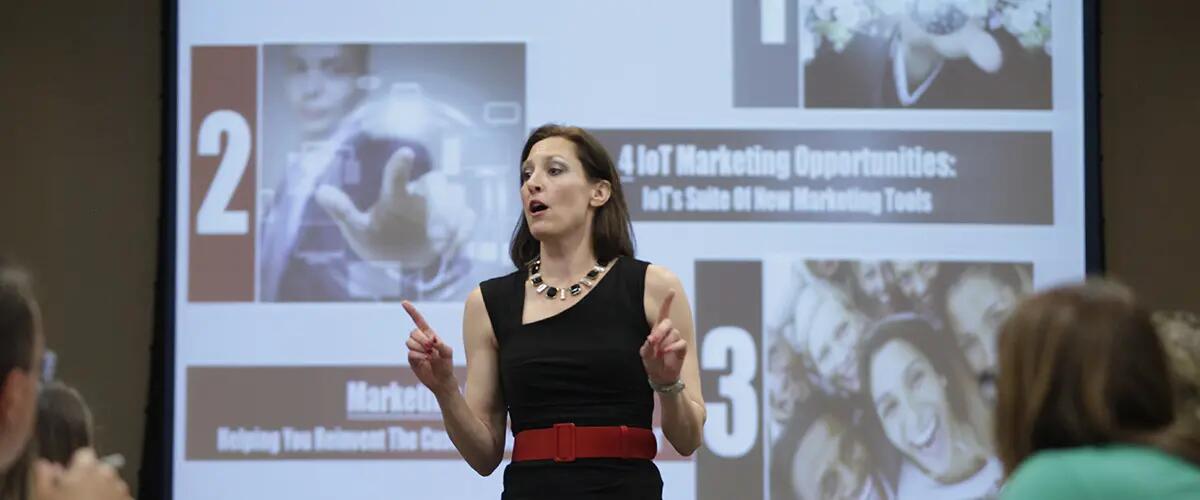 Advanced Marketing Strategies
Overview
Successful marketing strategies are data-driven, customer-centered, and holistically managed through integrated marketing channels. The Advanced Marketing Strategies program builds on this multi-foundational concept by providing marketing strategy decision pillars.  This progressive, immersive program cluster is designed to teach leaders and managers to think about marketing from a cross-disciplinary perspective and drive deep, lasting competitive advantages for your organization through a customer propelled value proposition.
Program Benefits
Determine the optimal blend of digital, data-driven, customer-focused, and conventional marketing channels to develop successful marketing strategies, heightening customer value and increasing your company's ROI
Learn how to strengthen customer relationships based on sound data and then transform that intelligence into an effective digital marketing strategy 
Learn to manage complex marketing strategies in a rapidly changing global environment and connect those strategies to other divisions within your organization
Program Outcomes
Develop and implement short and long term marketing and business plans that drive profits for the organization
Discover new ways to innovate and become a key player  in developing the overall corporate strategy 
Be recognized as a marketing leader based on skills, knowledge, and advanced certification 
About the Rutgers Mini-MBA
Rutgers Mini-MBA™ programs bring practitioners from different organizations and industries together in a rich and diverse learning environment, designed to develop skills and capabilities through the powerful combination of expert class instruction and peer interaction. Participants can earn a variety of credits and certifications from RBSEE programs, including academic graduate credit from Rutgers Business School.
Who Should Attend
This advanced certificate program is designed for executives, leaders, and managers as well as teams charged with driving and implementing strategic marketing plans that positively impact the direction of the organization within the market.
Curriculum
Featuring 3 aligned Mini-MBA programs (covering over 105 hours), the Advanced Marketing Certificate program gives those leading or implementing a customer-centric marketing strategy a comprehensive and integrated view of these critical decision pillars.