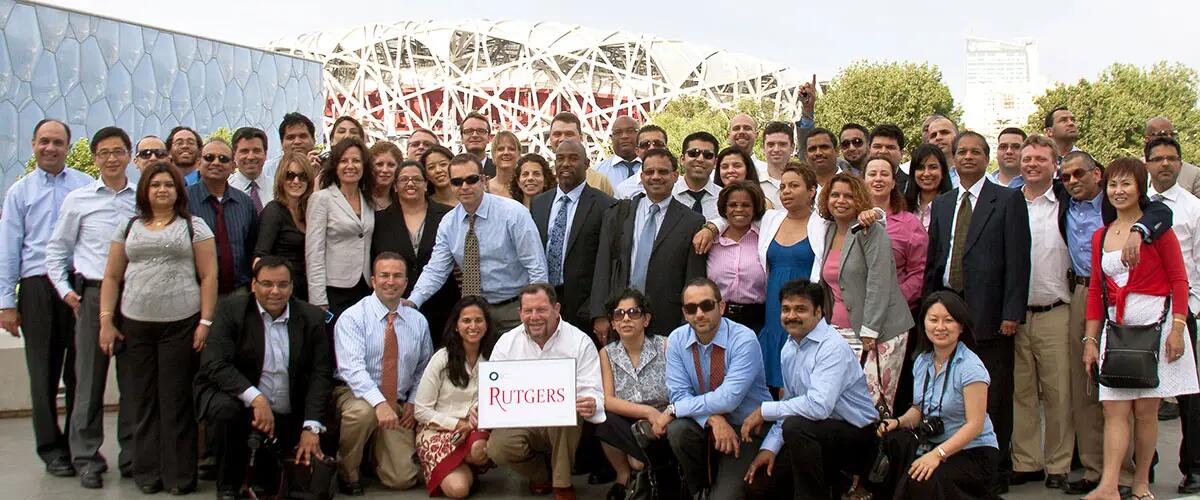 Executive MBA: The International Experience
After many years of visiting China and then Denmark+Greece, the Rutgers EMBA Powerhouse will now be visiting exciting Vietnam. This highly vibrant economy may currently be where China was about 15 years ago.  As new global supply chains quickly re-route themselves to include Vietnam, so will our Executive MBAs for their 3-credit summer overseas seminar course. More current details at the EMBA Open Houses. Please register to attend one.
Register for an Open House Here
---
The Trump administration's trade war---now continued by the Biden administration---has had some unexpected benefits; Vietnam has boomed! The tariffed Chinese exports were simply -re-routed through Vietnam to avoid the taxes. (This "transshipment" will be discussed in your Trade class.) Vietnam's economy, thanks to its location at the cross-roads of global supply chains, has taken off. In addition, the so-called US-China "decoupling" has placed Vietnam at the epicenter of the new manufacturing and supply-chain hub.  
To appreciate the challenges and vitality of the Vietnamese economy first-hand, Rutgers EMBAs participate in a 10-day summer residency program in Hanoi and Ho Chi Minh City (formerly Saigon). The course includes business visits, seminars with key international business and government officials (both U.S. and Vietnamese), and day trips. You will witness first-hand the energy, complexity and dynamism of the upcoming Vietnamese economy, along with the challenges and opportunities for U.S. business in Vietnam.

Program Details
Rutgers EMBAs visit Hanoi and Ho Chi Minh City (HCBC, formely Saigon) in early June, following their first year in the program.
The base cost for this program is included in your program fee. The only thing you'll have to cover is your round-trip airfare between the U.S. and Vietnam, your visa fee and meals on open days while on the trip.

Past itineraries have included business visits to:
Pharmaceutical companies, healthcare establishments, manufacturing sites that have included electronics, computers, textiles, garments, SUVs, aircraft, visits to IT companies including social media houses, finance headquarters as well as stock exchanges, marketing companies representing a range of sectors and marketing strategies, and highly ranked universities and government sectors.

Cultural visits with local guides:
 The One-Pillar Pagoda
Halong Bay
Ngoc Son Temple
Cu Chi tunnels (from the Vietnam war)
Hanoi and Saigon old towns and visits to their French sectors.
Academic Visits
VinBrain. Vietnam's leading artificial intelligence company is on its way to USDA approval for developing an advanced AI platform for Radiology. Instead of your radiologist in NJ or India or in the Philippines analyzing your reports based on his/her experience, now, thanks to AI, that same report will be analyzed against a data set of literally millions of data points! Much more accurate and a true game-changer!
An NGO combined social enterprise effectively by building serious helmets for those on cycles and scooters---the majority of Vietnam's drivers. The absolutely appalling number of head injuries prompted this product. Still, the competition from fake helmets---totally useless in accidents---presents a daunting challenge. A truly poignant visit!
ABB's electrical distribution manufacturing hub was visited in Bac Ninh. Vietnam's economy is poised to explode, and first in line is massive new power generation. A truly colossal site and a massive multinational operation!
Global Strategy for a multinational company---a visit to BASF. Excellent visit, thanks to one of the Embas in the class working at BASF, NJ!  As large global companies explore a China+1 strategy or a "no-China" strategy, visits such as this one will be of paramount importance.
Visit to HwaeSung Vina (HSV), a client of BASF, to visit a mammoth shoe manufacturing operation. Robotics of the latest generation were on full display as they perched, eagle-like, over $1,000 Nike shoes as they rolled by, snapping down to shave off and trim excess linings, etc.  Absolutely jaw-dropping!
Plus…..panel discussions with experts and with expats living in Vietnam….and a lot more. Please note that the above is only a sampling of the companies visited.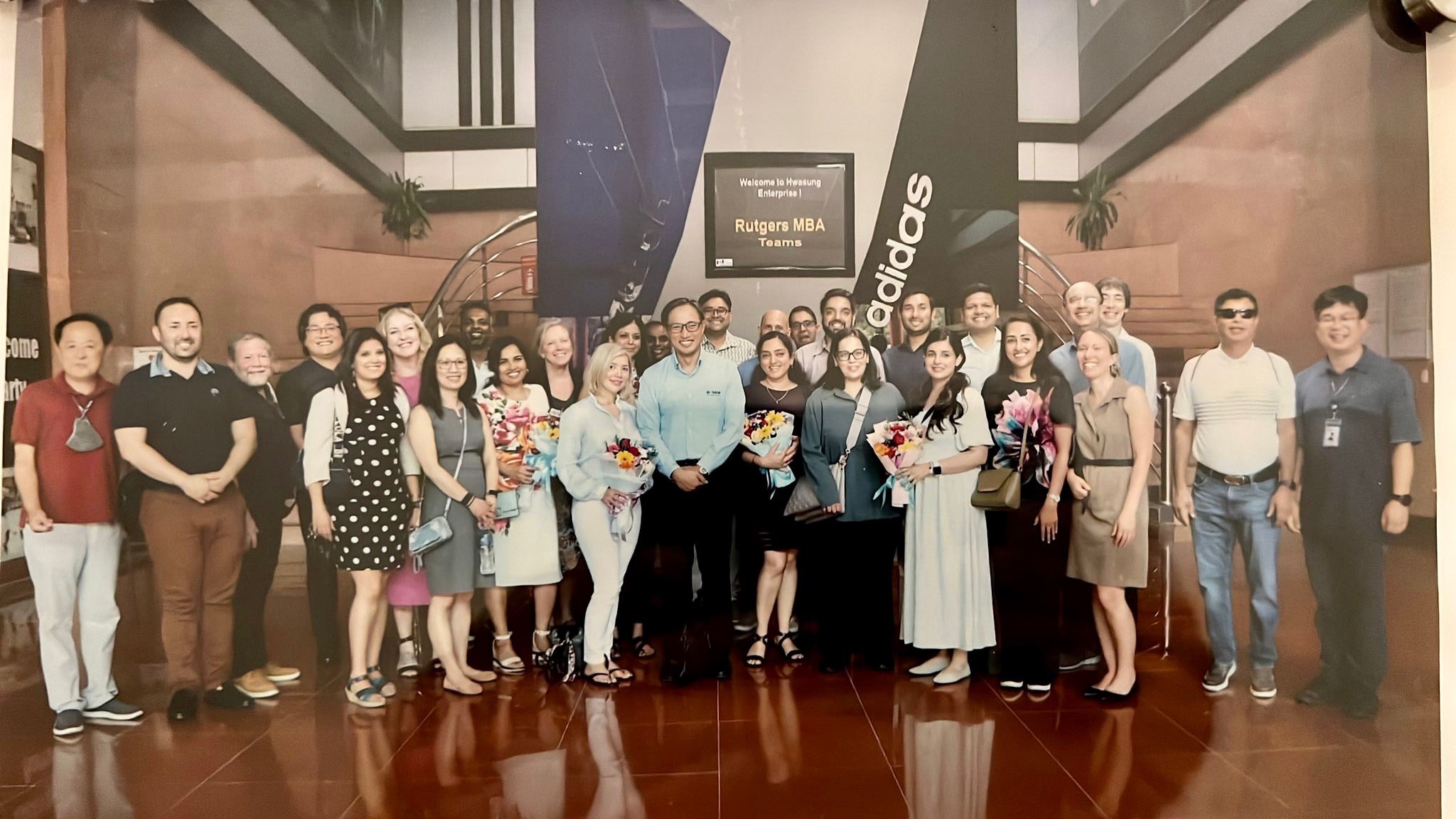 The international trip is like the culmination of everything you've learned up to that point. There was that moment overseas where you had an opportunity, away from home, away from the stresses of work, to think about what this program really meant to us and what we could do with it.
— Edward Groh, VP & Senior Counsel - Labor, Employment & Litigation, Raymour & Flanigan