Robert J. Boutillier Endowed Faculty Scholar in Accounting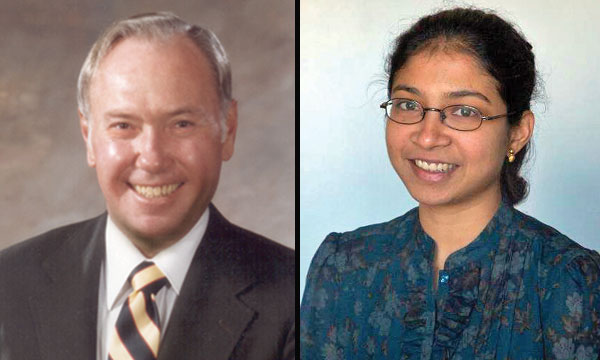 Robert J. Boutillier is a 1948 graduate of the Rutgers School of Business Administration, the name by which the Newark undergraduate program was then known. He spent his career at the accounting firm of Peat Marwick, rising through the ranks to head the firm's Newark office in the Sixties, and US operations in the early Seventies. In 1977, he became the company's vice chairman for the Northeast Region, a position he held until his retirement in 1982. Robert was also an integral part of the Newark community, serving as president of the Rotary Club, vice president of the Newark YMCA, the local American Red Cross Chapter, and the Robert Treat Council of the Boy Scouts of America.
He remained actively involved at Rutgers throughout his life, serving as a trustee of the university and an overseer of the foundation. His legacy at the business school lives on in many ways, most notably in the newly-created endowed faculty professorship in accounting that bears his name.
The Robert J. Boutillier Endowed Faculty Scholar in Accounting is made possible by gifts from friends and family of Robert and Marie Boutillier. Funds are used to provide partial salary and/or research support for the Robert J. Boutillier Endowed Faculty Scholar, who is an upcoming scholar with strong potential to be nationally or internationally recognized in accounting. The Robert J. Boutillier Endowed Faculty Scholar holder is a junior faculty member, with less than 15 years in academia, with exceptional promise in the study of accounting.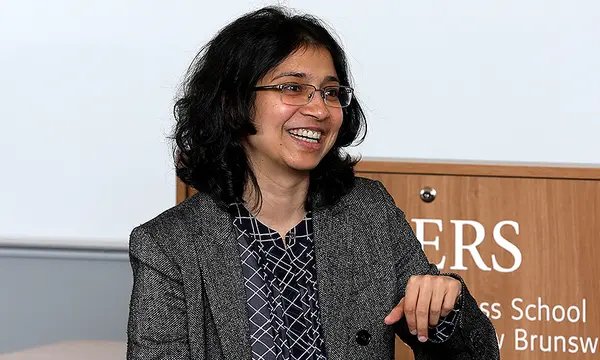 Faculty Spotlight
Professor I and Dean's Research Professor
Professor Divya Anantharaman joined Rutgers Business School in the Fall of 2009, after having received her Ph.D. in Business Administration with a concentration in Accounting from Columbia University's Graduate School of Business. She is a Dean's Research Professor.
Divya teaches Cost Accounting to undergraduate accounting majors in Newark, Managerial and...